Welcome to Pandapappa – Conscious Parenting from a Dad's Perspective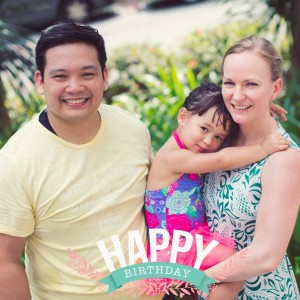 The idea of the blog is about fatherhood, and that I would like to introduce conscious or deliberate fatherhood – or the Art of Daddy-ing if you will.
We live in Singapore, and I'm local Asian Singaporean, and my wife is Norwegian. So we have a mix of influences from both eastern and western culture –  and modernity.
The name came from a mix of these different cultures
"Panda" is an animal that is white, black and Asian. It's also my daughter's favourite animal.
"Pappa" is Norwegian for Daddy
Why our content is so valuable to readers like you
A dear friend put it in a great way "I think in general that Dads so need more mentoring in fatherhood. Its hard being a dad and needing to "lead" the family and be all touchy feely with the children. Its to provide information and experiences, and then individual Dads can figure out how they really feel and act on it."
Sign up for my newsletter and you'll get updates on posts as they come.
Insights to Parenting from a Dad's perspective
How a Dad can be involved in a child's life in a way that works for the whole family
Be the best Dad that one can be – which is different for you from every other dad
Sign up below!